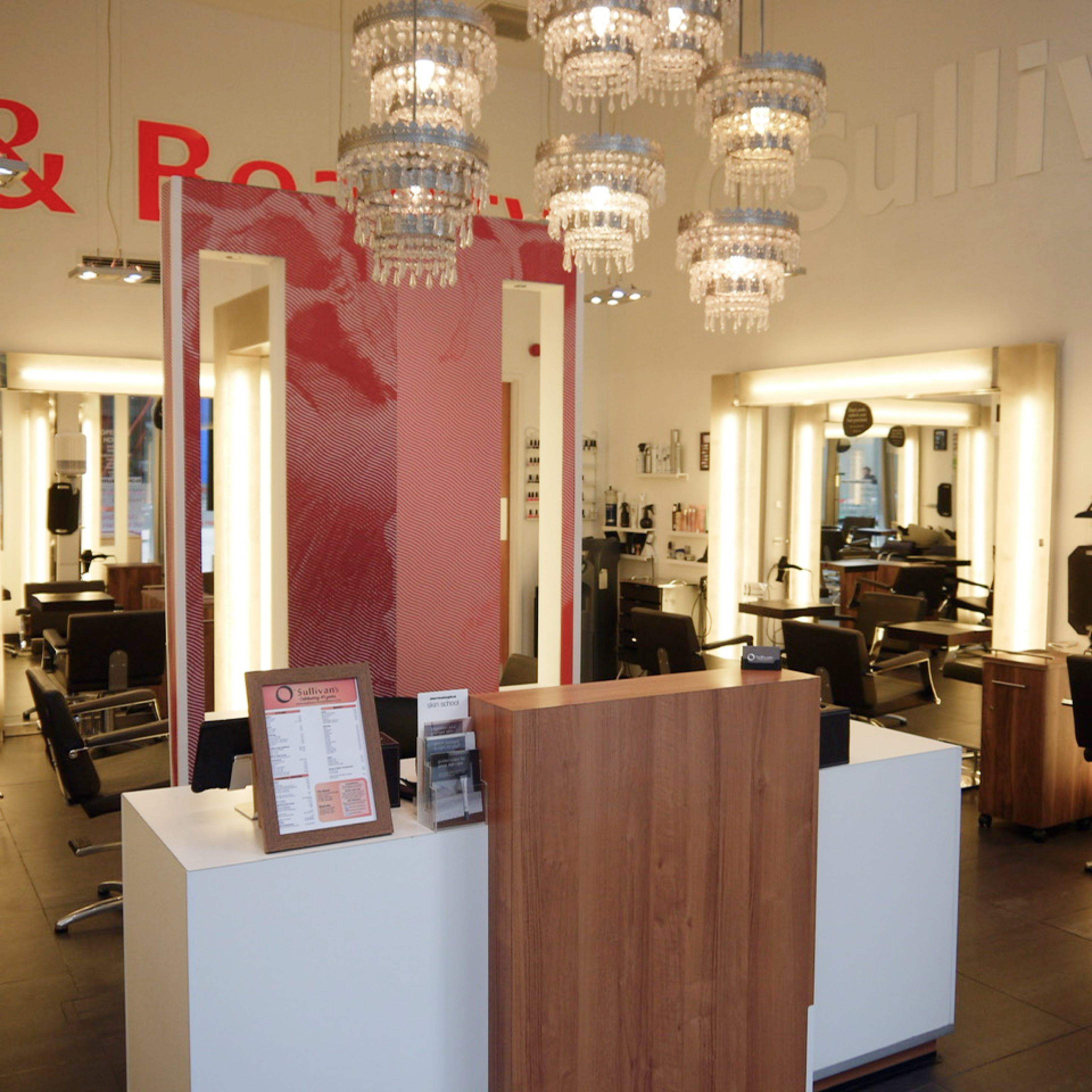 About Us
O'Sullivans Hair and Beauty was opened in 1983. They have had a salon on the Southbank since 1985. The salon is owned by hairdressing brothers, Tim and Martin O'Sullivan. We are located next to the landmark Gallery, The Tate Modern, which gives us inspiration to be as contemporary as possible yet retain a classic style. We have the most wonderful clients and look forward to welcoming you soon.
Meet the team
Latest reviews
Local
guide
I had my colour done with Eniko and she was brilliant, super attentive, polite and professional. The result was amazing, exactly what I had asked for. Also the atmosphere of the salon is very nice, staff are very friendly and go the extra mile to make you feel at home.
Katherine
Visini
I have coarse, thick hair, and plenty of it. I get anxiety going to the hairdresser, as my hair is more challenging. Angela at O'Sullivan's Bankside made me feel entirely at ease. She did a really thorough wash and a stunning blow dry. She did such a good job, I booked in 3 days later for a cut. The salon is friendly and down to earth, but this doesn't detract from the professionalism and service of the staff. Highly recommended
Wendy
Coyne
I've been going to this salon - and specifically to Angela, its manager - for over 20 years, which probably says it all. Even after I stopped working locally I returned to Ange because no one does such a wonderful job on my hair (style and blow-dry) every single time, she's consistently brilliant! A lovely person too. Such a friendly and relaxed salon. Highly recommended.
Hannah

10/10 recommend this place. I had an appointment with Haig at the weekend who is not only a fantastic hairdresser but great for a chat. He completed a beautiful blonde balayage, cut, blow-dry and style and I have had lots of compliments since. He offered an excellent service and I would happily recommend this place to a friend!
Rose

I've been going to this salon regularly for the past 5 to 6 years for haircuts, blow-dries, keratin treatments and colour. It provides a really high quality and good value service. All the staff are excellent, friendly and professional. I especially recommend Charlotte who has been doing my hair for the past three years, she is lovely and always does a fabulous job.
Lucinda
Richardson
5 stars as always for Jacky! Coming here for years as all staff so friendly and professional. Martin always accommodating for appointments and cutting my children's hair. Will continue to travel to this salon as very happy customer ✨️✨️✨️🏆🏆